Add to wishlist
Added to wishlist
Removed from wishlist
0
Add to compare
Yocc Software Pricing, Features & Reviews
What is YOCC Cloud Telephony?
YOCC, which stands for Your Own Calls Centre,automates the contact center operations with its smart cloud telephony services. It allows users to focus on growing the business instead of thinking about any other operation-related issues. This IVR software streamlines business operations and enhances customer service standards.
YOCC is useful for any type of business, be it an MNC, SME or a startup. The call centre software provides call blacklisting, knowing the callers before accepting the calls, unlimited extensions in one number, quantification of ads, call routing configuration, and many other features.
A Single Virtual Number Solution from YOCC
Establish Collaboration Between Multiple Locations and Departments through multiple extension
You can choose between toll free, non-toll free or your existing number
Address your customers in the language of your choice
Multi-level IVR feature
Why choose YOCC?
Yocc's smart cloud telephony services are suitable for MNCs, SMEs, and startups as it enables customers to choose the features that meet their virtual number needs. The reasons it is high in demand across all business sectors are:
No additional infrastructure, uses web interface and mobile app
One Virtual Number with customizable IVR
Automatic choosing of customer from database for calling
Call scheduling
Ability to record calls and generate insights
Real time monitoring
Avoids missed calls, tracks all telephonic leads
Smart APIs & CRM Integration
Scalability and security
Can push voice calls to customers for promotions, feedback, alerts
Can undertake feedback surveys
24 x 7 support
How Does a Single Virtual Number Solution Helpful for Business
With YOCC software, users can add extensions to connect with multiple departments, locations, and employees. You can choose a toll-free or a non-toll free virtual number for your business or continue with your existing number.
YOCC call centre software provides the cloud contact center feature using which one can greet customers in their native language, thereby resulting in higher customer outreach. This enables businesses to think globally but act locally. The multi-level professional IVR solution helps users to streamline their strategic business units on a single hosted number for simplifying the procedures.
How does YOCC Help with Strategic Call Centre Management?
YOCC contact centre software ensures the efficiency of call centre processes with the following functionalities:
One can quantify his or her advertisement to increase revenue coming from each advertisement channel.
YOCC enables recorded as well as live call monitoring to listen to the calls between customers and agents and ensure high customer service standards. This allows users to perform remote monitoring to keep a tab on customer requirements.
Using the software's web interface, one can view comprehensive call analytics and agent-specific call reports for inbound calls.
YOCC records the database of callers which one can integrate with CRM for inputs on customer behavior.
Pricing of YOCC
The price of YOCC is available on request. Feel free to communicate with us for any updates on the pricing via our chat support or over the phone.
How Does YOCC Help in Enhancing Customer Service
YOCC Outbound IVR is a voice-based customer outreach system. It allows one to effortlessly integrate voice calls to customer databases for promotion and alerts. The call centre software comes with the smart call transfer feature that lets users transfer calls to any number, whether it is landline or mobile. This increases productivity and facilitates flexibility. You can provide your callers with the convenience to speak to the same agent.
This helps accelerate query resolution and give your caller a personalized experience every time. Users can choose a set pattern or random routing on how to route the incoming calls to the agents. The call centre software helps in handling multiple calls at once to eliminate any caller waiting, thereby, resulting in zero missed calls.
About YOCC Mobile App
YOCC app is available for Android phones and iPhones. It uses cloud telephony and enables businesses to base their entire communication system to one automated number that supplies to several extensions hassle-free.
It provides details of support operations like maximum calls and best performing employees which helps improve customer satisfaction. Besides call report, it generates the database of targeted clients automatically. It also helps in lead generation and decreases advertisement expenses.
Yocc Pricing & Plans
Yocc price is available on request
Looking for pricing details, customization requirements or have other queries? We are just a click away.
Get Yocc Demo
We make it happen! Get your hands on the best solution based on your needs.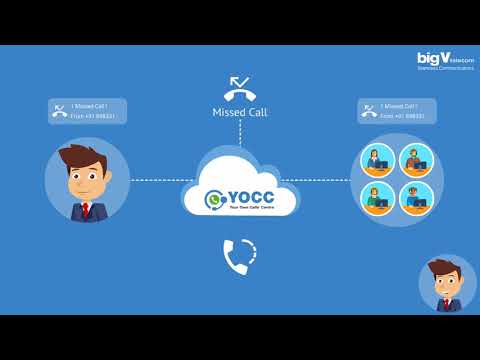 Yocc Features
Strategic Management Tool
Quantify revenue from each ad channel, monitor calls and get insights on customer behavior. 
 
Remote Monitoring
Monitor live or recorded calls to ensure that calls between agents and customers follow high customer services standards. 
Robust Call Analytics
View call analytics and agent specific call reports to get insights about inbound calls. 
Automated Database Generation
YOCC generates database of targeted clients automatically which can be integrated with CRM. 
 
Seamless Automation
Automate your complete business telephony system to streamline operations and improve customer service 
 
Multiple location
Add multiple extensions for multiple locations, departments, and employees. 
 
Multi Language Support
With a multilingual cloud contact centre, you can greet and serve customers in the language they want.  
 
Call Management System
Both inbound and outbound call management. Handle multiple calls at once, same agent can attend one customer, and more. 
Yocc Specifications
Supported Platforms :

Device:

Deployment :

Suitable For :

Business Specific:

Language:



Windows





iOS





Android

Desktop

Mobile



Web-Based



Contact Center




All Businesses



English

Compare Yocc With other IVR Software
VS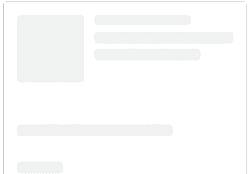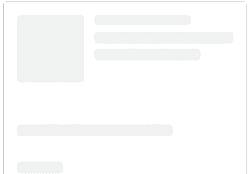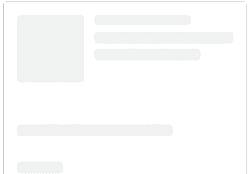 Yocc FAQ

Q. What is the advantage of multiple extension in YOCC?

A. With the multiple extension feature of the software, you can connect to multiple locations, departments and their employees. Additionally, one can enjoy the multi-language support extension to correspond with customers in their original language, along with providing multi-level professional IVR.

Q. How YOCC software helps with contact management?

A. YOCC records callers' conversation, which companies can seamlessly integrate with the CRM for analysing customer behaviour.

Q. How can I smartly track calls using YOCC software?

A. The software transfers calls to any platform, including both mobile or landline, thus increasing flexibility and efficiency.

Q. How is lead management done through YOCC software?

A. YOCC helps in lead generation based on quantification of advertisements, customizable call routing and robust call analytics.

Q. How can I route calls through YOCC?

A. You can choose how to route the incoming calls among your agents. You may also route them at random or set a desired pattern for performing the said action.