Add to wishlist
Added to wishlist
Removed from wishlist
0
Add to compare
Turns Software Pricing, Features & Reviews
What is Turns?
Turns is the next generation laundry management software that helps laundromats and cleaners to enable online bookings, website, delivery, inventory, digital payments, and customer management.
Turns software help in growing your sales by providing a mobile-first SEO boosted website with online scheduling, card payments, and a robust backend. This helps in managing the existing in-store and new orders conveniently. It is an ideal software for independent laundry or dry-clean stores and existing laundry/dry clean franchises.
Why Choose Turns Laundry Management Software?
Turns is an economical laundry management solution for all new and existing laundromats. The software's modular nature helps laundromats and cleaners to only use and pay for the services they actually use.
This laundry business software is a modern management system for the next generation of laundromats and cleaners across the world.
Grow mobile to grow customers: Turns enables Laundromat/ cleaners businesses with branded customizable apps customers to manage their orders and online subscriptions and schedule new pickups. You can engage with your customers with Android and IOS apps and bring new business with easy notifications and card payments.
Designed for your attendants: Turns makes sure that laundry attendants are also able to use the system seamlessly with easy orders and permissions flow.
Grow your pickup and delivery business: Turns dedicated driver app makes order management and payment collection from your own fleet of drivers a lot easier. It is compatible on all devices, and easy to track on GPS.
Helps manage finances: Turns is the only Laundromat /cleaners software with a daily cash register to track daily cash opening and closing balances with easy accounting and GST support.
Works with all your tools: Compatible with most popular tag printers, receipt printers, heat seal and barcode scanners.
Key Modules of Turns
Manage backend operations with employee-based accounts and permissions to include all your employees in the platform.
Turns Delivery is a dedicated and integrated driver delivery and pickup app for your own fleet. Easily assign orders, manage routes, report cash collected by drivers, and give driver tracking to become a native delivery business.
Turns Website is the most advanced laundry pickup website. Get listed on all platforms, no separate hosting charges, easy text customizations, dynamic images, and added SEO booster to grow your traffic and customers online.
Turns Apps are the most economical and easy to start with customized apps for laundromats and cleaners to offer to their mobile customers on Android and IOS. Referral program and notifications to grow the existing clients
Turns Social is to generate extra social media juice for laundromats and cleaners, with our team providing you the designs that reflect your brand to the core. These branding elements can be used on all social media channels weekly.
Why Is Turns Software a Must Have for Laundry Business?
Go online and mobile immediately: Laundromat operators can now easily create an attractive website, integrate online payments, run marketing campaigns, manage accounting through a single platform. With easy upgrade and downgrade options, it allows you to pay for whatever you use only.
Remember your customers: Turns POS makes it easier for operators to capture specific notes and preferences of a customer and easily manage their details whenever they order next.
Run campaigns: Operators can run specific discount and promotional campaigns to attract a specific set of customers or grow specific revenue channels with extensive reporting.
Streamline delivery: Go from a single location to serving wherever you can with easy pickup and delivery management and GPS tracking.
Benefits of Turns Software
No special hardware is required
Compatible with all devices Android, iOS, Windows
Works with diverse receipts and tag printers.
Easily scalable
Economical solution
Pricing of Turns Laundry Software
Turns price details are available on request at techjockey.com.
Turns price in India may vary based on factors like customization, additional features required, number of users, and the deployment type. Please request a call back for subscription-related details and to avail offers on premium packages.
Turns Pricing & Plans
Turns price is available on request
Looking for pricing details, customization requirements or have other queries? We are just a click away.
Self Service / Attended Laundromats
Capture live shift and geofenced attendance
Give your employees an effortless way to check-in and start their shift with their personalized mobile app to capture their live location for attendances.
Full Service Laundromats
Get all of your team on one single system
Efficiency needs collaboration. Enable all of your team from Customer representatives, Attendants, Cleaners, Pressers, Drivers & Managers on one single system to track & improve performance
Cleaners
Manage all types of your laundry and cleaning
Manage laundry, dry cleaning, carpet cleaning with different workflows from the same system. Detail your dry clean items & weigh your laundry with the most extensive business platform.
Route & Delivery
DoorDash Integration
Become a Pickup and delivery business in 1-click with Doordash. Millenials love Doordash and comfort, add new demographics to your business in 1-click for free as customers pay for DoorDash.
Turns Features
Across all devices
Access the software from anywhere on all your devices like phones, tablets, desktops, etc.
Online Payment
Offer multiple payment options to offer convenience to your customers.
Fully Customizable
Customize sections, products, pricing, and other design elements of your POS according to your brand.
Marketing
Promote and auto-apply promotions in apps, reward your loyal customers, offer loyalty credits, etc.
CRM
Run marketing campaigns and send personalized push notifications, emails, and SMS to targeted customers.
POS System
Use a customizable and flexible POS that works on all devices to send automated reminders for pick-ups and deliveries.
Loyalty Program Support
Offer subscription and loyalty credits to your customers with the app.
Multi Store Operations
Control orders in multiple stores as one admin with one software to ensure efficiency.
Turns Specifications
Supported Platforms :

Device:

Deployment :

Suitable For :

Business Specific:

Business Size:

Language:



Ubuntu





Windows





iOS





Android

Desktop

Mobile

Tablet

iPad



Web-Based



All Industries




All Businesses


Small Business, Startups, Enterprises, SMBs



English

Compare Turns With other Laundry Management System
VS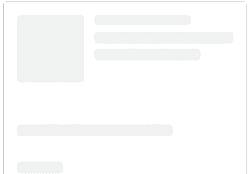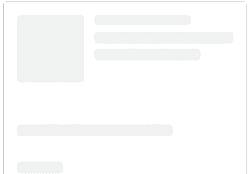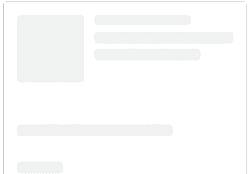 Turns FAQ

Q. Which operating system does Turns support?

A. Turns laundry management system is compatible with Windows, Android, iOS, and Ubuntu operating systems.

Q. Is there any Turns app?

A. Turns hospitality management software app is available for Android and iOS mobile devices.

Q. What is the deployment type of Turns?

A. Turns laundry management system supports web-based deployment type.

Q. How much does Turns cost?

A. Turns laundry management software pricing is available on request at techjockey.com.

Q. Who are the potential users of Turns?

A. Turns laundry management software is typically used in hotels, laundry shops, and dry-cleaning businesses.

Q. Is there any free trial or demo for Turns?

A. Turns laundry management software demo is available for free with techjockey.com.

Q. Is Turns free?

A. Turns laundry management software offers a free trial. However, the premium plan with advanced features is available at AllTechApp.comwith exciting deals.

Q. How can you download Turns?

A. Turns laundry management software installation is not required, as it is web-based. Just open the Setup Wizard to get started.

Q. How does Turns work?

A. Turns laundry management system helps with marketing, loyalty support programs, and online payments. It is a complete solution for laundromats and dry cleaners to manage multiple stores using any smart device.