Add to wishlist
Added to wishlist
Removed from wishlist
0
Add to compare
Logic Pro X Software Pricing, Features & Reviews
What is Logic Pro X?
Logic Pro X is a sound editing software, created by the brand Apple. Logic Pro X enhances the creative power of the user. It enables them to produce music that is rich in quality. The software houses a lot of innovative, attractive and essential features that make the task of music creation fun and exciting. Logic Pro X app allows users to automatically match the timing of their tracks with its Smart Tempo feature. Users even get to explore numerous plug-ins so that they can create vintage EQs, advanced reverbs and more creative effects. The Logic Remote feature of this software allows users to turn their iOS devices into a multi-touch Mixer that can control instruments.
How can users create better music by using Sculpture?
Sculpture is a physical modeling instrument of Logic Pro X sound editing software, which enables users to create and recreate tones as per their needs and choices. It can generate sounds that are produced by vibrating materials like wood, nylon, glass, and metal. Users can also create original sounds of bells ringing, chimes and other instruments. By using Sculpture, users can even change the virtual body of any instrument as they wish. They can further control and morph various instruments with ease.
What is Smart Tempo in Logic Pro X?
The smart tempo feature of Logic Pro X allows users to easily mix and match music beats without changing the original tempo. You can record seamlessly in a 'click-free' manner. As a user, you can also combine and edit audio tracks and MIDI from live instruments and vinyl samples, with constant and variable tempos.
Can Flex Time be used to reduce the time of a particular track?
With the Flex Time feature, as a user, you are able to manipulate the timing and tempo of your recording. You can move the individual beats within any waveform to make corrections on any vocal, drum or any other type of tracks without slicing or moving the regions.
Logic Pro X Price in India
The cost of this software is available as per the needs of the customer. If you are interested in getting a demo of the software, you can request a callback and schedule your time for the same. Our customer care team will surely get back to you and offer you complete guidance.
In case of renewal of any of your chosen plan(s), you are free to contact our team. We will provide you with post-purchase support and solve all your problems regarding the activation of the license key.
What are the Arpeggiator and MIDI Plug-in features of Logic Pro X?
The software's Arpeggiator and MIDI features are unique in a few ways. Some of the beneficiary aspects are:
Transformation: It enables users to transform simple chords into an elaborate performance.
Presets: It has a huge variety of professionally designed presets, with which users can shape or adjust the order. You can add some pace and intricacy to your songs through the octave ranges of the notes.
MIDI Plug-in: The MIDI Plug-in feature allows users to generate and shape the MIDI notes in new ways.
Generation of notes: Users can control the scale velocity, generate a series of rapid-fire notes and conform them to a particular scale.
Transpose: The software has an inbuilt capability to transpose incoming notes.
Logic Pro X Pricing & Plans
Logic Pro X price is available on request
Looking for pricing details, customization requirements or have other queries? We are just a click away.
Get Logic Pro X Demo
We make it happen! Get your hands on the best solution based on your needs.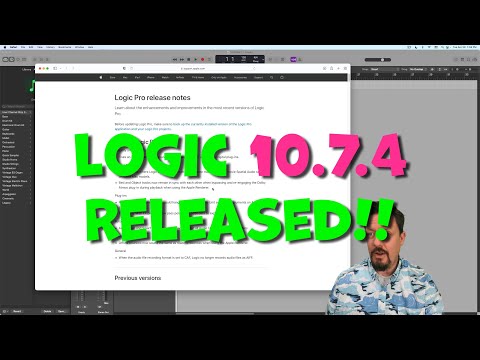 Logic Pro X Features
Power Stroke Plug-In for After Effects
Multiple Audio Format Support
Audio Editing
The software allows users to edit all types of sounds as per their needs and convenience. They can create new sounds and edit the
Effects
Logic Pro X software has multiple plug-in features, a complete collection of dynamic processors and EQs that allow users to add
Record Soundtrack
The software provides multiple options to the users to make their soundtrack recording procedure seamless and hassle-free.
Audio Recording
Logic Pro X allows you to record all your audios freely. It has made audio recording more fun and easy.
Analysis
The frequency analyzer in the software provides a graphical representation of the sound created by the user.
Logic Pro X Specifications
Supported Platforms :

Device:

Deployment :

Suitable For :

Business Specific:

Business Size:

Language:



Windows





iOS





MacOS

Desktop

Mobile



Web-Based



Media House




Media


Small Business, Startups, Enterprises, SMBs



English

Compare Logic Pro X With other Audio Editing Software
VS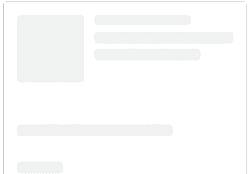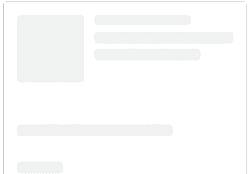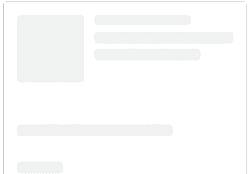 Logic Pro X FAQ

Q. What is the latest version of Logic Pro X?

A. The latest version of Logic Pro X is Logic Pro X 10.4. 5. It provides support for up to 56 threads and ensures the optimized performance with Mac Pro. It also ensures the higher number of channels and tracks.

Q. What is Step FX feature of Logic Pro X?

A. With Step FX, you can add rhythmic movements to any track by arranging the effects, filters along with independent step sequencers. You will be able to create and control a wide range of results over time. One can organise eight different types of effects in any order to generate diverse sound-design options as per his or her needs.

Q. Does Logic Pro X make recording easy?

A. Logic Pro X has made recording fun and hassle-free. It has an Automatic Take Management feature and assists in a seamless punch recording as well. The software offers full support for pristine 24-bit/192kHz audio type. You can create projects with up to 1000 stereo and up to 1000 instrument tracks, along with hundreds of plug-ins.

Q. What are the system requirements for Logic Pro X?

A. For Mac Users –
? macOS 10.13.6 or later
? A minimum of 4GB RAM
? A minimum of 256MB of VRAM
? Graphics Card: Intel HD Graphics 3000 or OpenCL-capable graphics card, or better
? A minimum of 6GB disk space for installation
? Up to 63GB of disk space for complete Sound Library installation
For Windows Users –
? Windows 7 or higher
? A minimum of 4GB RAM (8GB recommended)
? Dual-Core processors or higher
? 64-bit OS

Q. Is there a Mobile app version of Logic Pro X?

A. Yes, we have an iOS version of Logic Pro X to help you edit and manage your sound recordings on-the-go.