LiveVox is a cloud-based contact center solution that helps enterprises with more than 25 agents manage omnichannel interactions with customers. The software is equipped with artificial intelligence (AI) capabilities that help to bridge the gap between different channels, such as phone, email, chat, and social media. LiveVox can also integrate seamlessly with CRM software to provide a unified view of the customer.
LiveVox's risk mitigation and security tools help customers to stay ahead of the competition. The software offers a variety of features to help protect customer data, including encryption, two-factor authentication, and real-time fraud detection. LiveVox also has a team of security experts who are available 24/7 to help customers with any security concerns.
LiveVox serves a variety of industries, including financial services, teleservices, healthcare, telecom, and customer care. Some of the company's customers include PayPal, James Allen, Commerce Bank, and Lending Club.
Here are some of the key benefits of using LiveVox:
Omnichannel support: LiveVox can support a variety of communication channels, including phone, email, chat, and social media. This allows customers to interact with businesses in the way that is most convenient for them.
AI-powered analytics: LiveVox uses AI to collect and analyze data about customer interactions. This data can be used to improve customer service, identify areas for improvement, and develop new marketing campaigns.
CRM integration: LiveVox can integrate with CRM software to provide a unified view of the customer. This information can be used to personalize customer interactions and improve customer satisfaction.
Security: LiveVox offers a variety of features to help protect customer data, including encryption, two-factor authentication, and real-time fraud detection.
Why Choose LiveVox Contact Centre Solution?
Centralized Information: All customer related information, interaction history, and other data present in a single, secure cloud-based platform. This makes uninterrupted customer service across different channels easier and improves the performance of agents. Supervisors and decision makers can also easily gather necessary insights.
Risk Mitigation: LiveVox software simplifies risk management. Through embedded compliance controls like CTIA, CFPB, PCI, CAN-SPAM, among others, it takes care of all necessary considerations.
Easy Integration: Integration with popular CRM software helps extract customer data customer data easily. It follows API approach for quick set up.
Easy Implementation and Support: LiveVox is a cloud based call centre software, which does not require any hardware to function. Further, users get the support for using LiveVox software through consulting sessions, dedicated account managers, and a customer care team.
How is the LiveVox software's Omnichannel/AI Platform Beneficial for Enterprises?
The software brings down the cross-channel gap with its fully integrated Omnichannel/AI platform. LiveVox incorporates voice, email, SMS chatbots and web chat functionalities into a single platform and creates a single conversation across many channels. Enterprises can seamlessly engage consumers on the channel they prefer without any disturbance.
Your representatives can also access consumer profiles with their related data easily across the whole pre-sales and post-sales journey. Enterprises can also use the LiveVox omnichannel platform for analyzing the data related to multichannel campaigns and digital performance.
How Can Enterprises Efficiently Manage their Clients with LiveVox
call centre software makes it easy for enterprises to efficiently manage the entire consumer journey with detailed insights. It has the functionality of Unified Customer Profile that automatically maintains all customer interactions at a single location. Unified consumer profiles are accessible to the agents and managers who are responsible for facilitating conversions.
Enterprises can create a strong bond between the consumers and agents with the help of LiveVox contact centre software. The software provides critical insight into a consumer's profile. It also ensures multi-channel risk mitigation with essential controls so that the enterprises can manage contacts across multiple channels based on the time of day, consent and DNC.
How can Enterprises Optimise their Call Centre Workforce with LiveVox?
LiveVox enables the enterprises to efficiently manage their call centre team with its integrated multichannel agent scorecard. The scorecard includes screen and call recording features along with other performance analyzers like CSat scores, speech analytics. The software caters to both the audio and visual needs of enterprises on the basis of which they can scale the agents' performance.
About LiveVox App
LiveVox app is available for both Android and iOS and has the following features for call centre agents:
Chat support
Scheduling information
Audio calls support (outbound)
Personal phonebook
Contact history
Connect to meetings
Real-time SLA snapshot of Call Center
Self-Service Voicemail
| Plan | Price | Number of Users | Storage | Features |
| --- | --- | --- | --- | --- |
| Essential | $65/month | Up to 5 users | 100 GB | Basic call recording, transcription, and analytics |
| Professional | $150/month | Up to 10 users | 500 GB | Advanced call recording, transcription, and analytics, plus call routing and monitoring |
| Enterprise | $250/month | Up to 20 users | 1 TB | All features of the Professional plan, plus unlimited call recording and transcription, and a dedicated customer success manager |
All plans include:
Unlimited call recording
Transcription of calls
Analytics of call data
Call routing
Call monitoring
A dedicated customer support team
The Essential plan is a good option for small businesses with a limited number of users. The Professional plan is a good option for medium-sized businesses with more users and a need for more advanced features. The Enterprise plan is a good option for large businesses with a high volume of calls and a need for the most comprehensive features.
LiveVox pricing is based on a per-user, per-month basis. There are no contracts or long-term commitments required. You can cancel your subscription at any time.
LiveVox offers a free trial so you can try before you buy. The free trial includes all of the features of the Essential plan.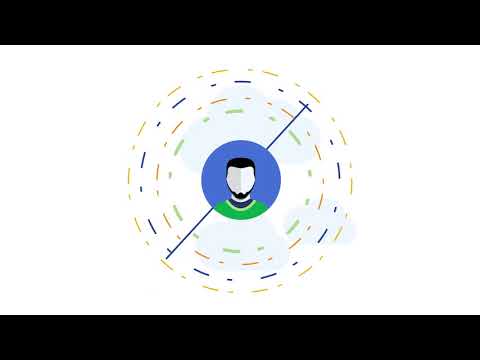 Livevox Features
Call Recording
The software records calls between the agents and consumers. On the basis of which the agent's performance is
Campaign Management
The software simplifies omnichannel campaign configurations, and enterprises can set up campaigns with just a few
Inbound Call Center
 The software helps manage, track and analyse inbound calls to improve the customer service.
Dialer
Livevox has a click-to-call manual that separates cell phone numbers from predictive campaigns and allows the enterprise agents
Queue Management
The software has automated the hold process and has enabled hold queue monitoring breaks through gridlock. It further uses cloud
Reporting & Analytics
The software has an agent dashboard which shows the real-time metrics so that they can improve their performance. The managers
with visitors in real-time
The software helps enterprises eliminate cross- channel gaps. It has AI-based chatbots which ensure a highly personalised
Outbound Call Center
The software with its robust outbound platform creates the most efficient contact centre experience.
Call Scripting
With this feature, it helps initiate personalised yet automated interaction
Livevox Specifications
| Specification | Feature |
| --- | --- |
| Supported Platforms | Web, mobile, and desktop |
| Device | Any device with a web browser |
| Deployment | Cloud-based |
| Suitable For | Businesses of all sizes |
| Business Specific | Contact center, sales, and customer service |
| Language | English, Spanish, French, German, Italian, Portuguese, and Chinese |
Livevox FAQ

Q. Does Livevox software provide customer journey analytics?
A. The software has an integrated analytics system that sums up the data of the customer journey across various channels

Q. Can call centres scale digital training across the workforce with LiveVox
A. LiveVox has a workforce optimisation feature which provides audio along with visual training modules so that enterprises can scale the performance of the workforce in a digital environme

Q. Does LiveVox support Speech Analytics?
A. The software has an inbuilt speech analytics feature which allows the enterprises to record customer calls for performance scaling and can be used later for training purposes as well.

Q. Does LiveVox software support multichannel contact management?
A. With LiveVox software, you get to manage all customer conversations across multiple channels based on factors like DNC, consent and time of day.

Q. Is Livevox software user-friendly?
A. With Livevox you can easily accelerate the deployment of multi-channel engagement strategies and configure them from a single location. The software also ensures that the enterprises can provide support to their customers based on their channel of preference.

Q. How does LiveVox help manage ACD functions?
A. Enabled by AI technologies, LiveVox helps manage ACD functions with outstanding customer experience.