Add to wishlist
Added to wishlist
Removed from wishlist
0
Add to compare
GarageBand Software Pricing, Features & Reviews
What is GarageBand?
GarageBand is an audio editing software developed by Apple. It allows users to create different types of music and podcasts as per their tastes. The software has a variety of premade MIDI Keywords, loops and an array of various instruments, along with voice recordings, using which users can automatically create multiple tracks. GarageBand helps users turn their iPhone, iPad, and MacBook into a full-featured recording studio, enabling them to make music from anywhere and at any time. The Live Loop feature of the software makes music creation fun and exciting. As a beginner, you will be able to create music like a pro by using the software's multi-touch gestures. Additionally, you can play keyboards, guitars and other instruments with just a single touch.
How are GarageBand's Live Loops beneficial for the user?
With the software's Live Loops feature, you can create music like a DJ. Here are some of its benefits –
Multi-Touch- Users can tap and trigger any Live Loop cell or a group of cells.
Apple Loops– Users can select from existing templates or generate a new one as per their choice with Apple Loops.
Custom Loops– The Live Loops feature enables users to create their own custom loops, and they can directly record into any cell using any instrument.
Remix FX- Users can create DJ-style effects by using the Remix-FX feature of GarageBand.
Record– Users can record their performance by simply tapping on the record option.
Pricing of GarageBand
The cost of GarageBand is available as per the user's needs, convenience, and usage type. If interested, you can request a callback from us and our customer care team will get back to you shortly. In case you already have the software and want to upgrade it to the latest version, you can drop in a renewal request.
Our experts will also provide you with all the support needed to activate your license key after purchasing the software.
How do the smart instruments of GarageBand benefit the user?
The software has a massive collection of pre-built smart instruments that help users create soundtracks like a maestro.
Smart Strings- Users can play a complete string orchestra by using the smart string feature.
Keyboard instruments- Keyboard instruments enable the users to perform efficiently with the Chord Strips and autoplay.
Smart Basses- You can make creative music with a number of Smart basses by using electric, upright and synth sounds.
Acoustic and Electric Smart Guitar- Users can play their own chord or just use autoplay on the Acoustic and Electric Smart Guitar.
Compatible Platforms of GarageBand
GarageBand is compatible with macOS and iOS platforms only.
GarageBand Pricing & Plans
GarageBand price is available on request
Looking for pricing details, customization requirements or have other queries? We are just a click away.
Get GarageBand Demo
We make it happen! Get your hands on the best solution based on your needs.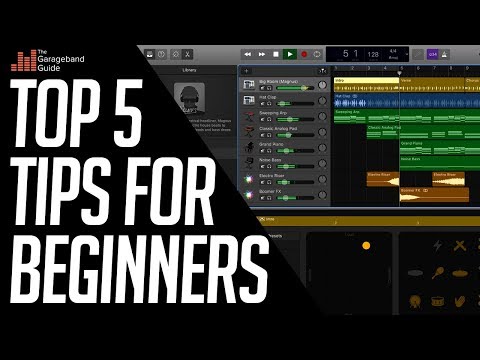 GarageBand Features
Audio Recording
The software has a multi-take recording feature with which users can record any song sections with up to 32 tracks.
Audio Editing
Users can easily edit their music with the inbuilt tools provided by the software. You can also fix any rhythm issues within a
Effects
GarageBand allows its users to add various effects in their music. Users can add DJ- Style effects, Stomp Box effects and
Analysis
 By using this software, users get to record their music efficiently. They can also analyse their music and enhance it to
Sound Quality
The software enables users to create studio-quality music by using its multi-touch gesture. Users can play guitars, keyboards and
Mobile App
The software has a dedicated mobile app that helps you to create music on your iPhones on the go.
Social Sharing
GarageBand allows users to sync and share their creations across all devices with its iCloud feature. Users can also share their
GarageBand Specifications
Supported Platforms :

Device:

Deployment :

Suitable For :

Business Specific:

Business Size:

Language:



iOS





MacOS

Desktop

Mobile

iPad



Web-Based



Media House




Media


Small Business, Startups, Enterprises, SMBs



English

Compare GarageBand With other Audio Editing Software
VS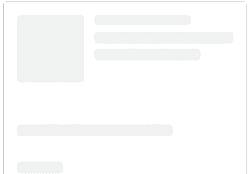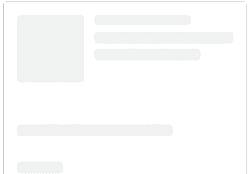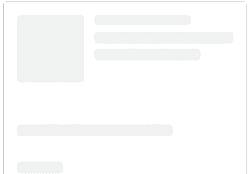 GarageBand FAQ

Q. Is GarageBand a creator-friendly software?

A. The software allows users to trim, place music and export songs at 24-bit audio resolution. They can even place musical regions as per their convenience. Touch Instruments of the software allow users to automate the volume and record movement of the controls. Further, the integrated notepad of GarageBand enables users to add lyric ideas or comments to their songs.

Q. Is the recording feature of GarageBand effective?

A. GarageBand helps users to arrange, mix and record their songs up to 32 tracks by using its touch instruments, loops and audio recordings. Users can record any song section multiple times, and they even get to choose their favourite one using the Multi-take Recording feature of the software.

Q. Is GarageBand appropriate for drummers?

A. With the software, drummers are allowed to add virtual drumming sessions to their songs. They can even choose between electronic drummers and acoustic drummers. Each character in drums has its individual sound and also has the ability to create lots of grooves and fills.

Q. Are the musical instruments provided by GarageBand effective to use?

A. The software features a variety of musical instruments, which enables users to generate studio-quality music. They can even recreate classic bass or guitar rigs by using the virtual amps and stompbox features of the software.

Q. Can I get a live demo of GarageBand?

A. You can request us for a live demo of the software at your scheduled time to get an idea about how it works.