FL Studio is a popular music production software that has been widely used in the music industry for the last two decades. It provides an innovative and comprehensive approach to creating music, and its digital audio workstation (DAW) has been a primary tool in the production of many great musical masterpieces.
One of the key strengths of FL Studio is its inline features, with most features available as plug-ins. This allows users to customize the software to meet their specific needs and create a personalized DAW that fits their genre. Additionally, the software offers a drum mode with access to MPC-style 16 or 32 pad layouts.
The potential of FL Studio is virtually unlimited due to its features, which are specifically designed to streamline workflows in the music industry. Users can chop, screw, add, and remove musical notes as needed, among many other capabilities. Overall, FL Studio is a powerful and versatile tool that has become a staple in the music production world.
Features of FL Studio:
Here are a few features of FL studio listed for a quick rundown:
Step Mode
Note Mode
Drum Mode
Audio Mixer
Piano Roll
Instruments & FX
 Visualizer Designing
MIDI Learn
What is the latest version of FL Studio?
The latest version of FL studio available in the market is FL Studio 20
FL Studio Price
FL Studio is available in four separate plans, they are:
| | |
| --- | --- |
| Plans | Pricing |
| Fruity | $99 per license |
| Produce | $199 per license |
| Signature | $299 per license |
| All Plugins Bundle | $899 per license |
What is the role of Mixer Instruments and FX in FL Studio?
The inbuilt mixer feature of the FL Studio app helps you to mix and master music to the highest professional level. All the complex productions that are in high demand today such as audio sends, effects chains, plugin delay compensation, sidechain control and advanced automation are created using this software. In case the huge array of instruments and effects aren't enough for you, you can go for this software as it supports all the VST standards. VST gives you access to a range of 3rd party plug-ins that are currently available. One can also use the FL Studio as a VST plug-in on another VST host for his or her benefit.
What is Akai FL Studio Fire?
Akai FL Studio Fire is an edition of the software that comprises a 4 x 16 RGB pad matrix, which features plug-and-play integration.
Performance mode: You can switch over to the Performance mode for live recording and playing of notes. It also helps swiftly input patterns on the step sequencer and launches them.
Access: This edition gives you access to FL Studio's step sequencer, roll editor, VST instrument support, and full automation facility. It also comes with over 18 virtual instruments and over 12 inbuilt processors and effects.
Enhances Music Quality: The Akai Fl Studio Fire provides you with the ultimate spark to initiate your idea, ignite your creativity and complete the masterpiece. This helps provide an ultra-intuitive and inspiring environment that is engineered to raise the quality of your music.
Step Mode: The Fire Edition of the software has a step mode that lets you plug and play and create sequences.
Note Mode: It allows you to create melodies and harmony to the production.
Drum Mode: The Drum Mode enables an individual to raise the creativity level.
FL Studio Pricing & Plans
FL Studio price is available on request
Get FL Studio Demo
Get your hands on the best solution based on your needs.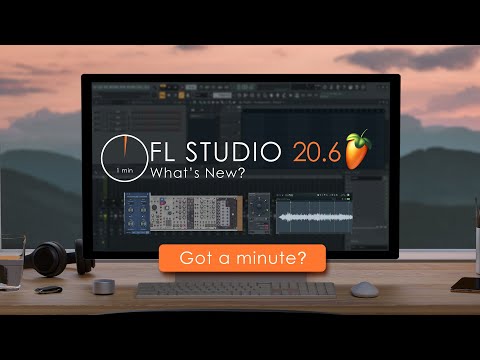 FL Studio Features
Step Mode
This feature allows users to create patterns and sequences in seconds.
Note Mode
Users can add melodies and harmonies to their music produced.
Drum Mode
This software offers a digitized MPC with 16 or 32 pad layout for experimenting with drums.
The Mixer
Music producers are enabled to mix and master music to industry standards. It assists in production of complex musical work.
Piano Roll
FL Studio offers one of the best piano roll in the music industry. Music producers can use the musical notes from piano to embed
Browser & Playlist
This music producing software offers one of the best audio sequencing feature in the market. Its DAW board helps in seamless
Over 80 Plugins included
FL Studio provides 80+ instrument and effects plugin that offers sampling, manipulation, delay, synthesis, compression,
Instruments & FX
The software incorporates VST standards 1,2, and 3, that provides access to a broad range of 3rd party plugins.
Vectorial Interface
 This feature allows resizing and rearranging the user interface for editing in DAW.
Automation Recording & Editing
Users can record live control movements and edit on the go.
VST & ReWire Support
Music producers can use FL Studio with ReWire or as a VST plugin.
Multi-touch
The software is designed to work with touch screen devices as well.
Live DJ Control
DJs and live performing artists can use FL Studio for smooth performance.
Advanced Help System
The software offers help based on the circumstances; users only have to press F1.
MIDI Learn
This music producing software offers state of the art MIDI controller.
Visualizer effects Plugin
The software can render 4K videos from FL studios.
Lifetime Free Updates
The software updates are free after purchase.
FL Studio Specifications
Supported Platforms :
Device:
Deployment :
Suitable For :
Business Specific:
Business Size:
Language:
WindowsiOSAndroidMacOS
DesktopMobile
Web-Based
All Industries
All Businesses
Small Business, Startups, Medium Business, Enterprises, SMBs, SMEs, MSMBs, MSMEs
English

Q. Where does this software save my personal files?

A. FL Studio utilizes a hybrid data storage system that incorporates both on-premise and cloud-based methods

Q. Can I use this software on mobile phones?

A. FL Studio is available for both Android and iPhone platforms.

Q. Can I transfer my editing work from PC to mobile phone for continuing my work?

A. Yes, FL Studio allows users to transfer saved files from one device to another for seamless editing.

Q. Can I get a demo of this software before purchase?

A. All Tech Appprovides demo for FL Studio to interested buyers. Please request a call to avail the demo.

Q. What are the system requirements for FL Studio?

A. Here are the system requirements for FL Studio:
1. Operating System: Windows 8 and higher (both 32 and 64-bit versions) or Mac OS 10.13 or higher
2. Processor: 2 GHz AMD or Intel Pentium 3 (with full SSE1 support
3. RAM: 4 GB
4. Hard Disk Space: 2 GB (Minimum)

Q. What is the role of the Visualizer Effects Plugin feature of FL Studio?

A. This feature of FL Studio helps a user to create 4K videos right from the software itself.

Q. What is the role of the Vectorial Interface feature of FL Studio?

A. The vectorial interface feature of the software helps to resize and rearrange the user interface.

Q. What is the role of piano roll in FL Studio?

A. It is used to send automation notes and data to plugin instruments for sequencing. It consists of a wide range of tools to assist in complex score manipulation and editing.

Q. What help does the Mixer serve in FL Studio software?

A. This feature of FL Studio is used to mix and master music to the highest standards. All the features needed to produce complex productions such as audio sends, sidechain control and plugin delay compensation can be created using FL Studio.