Add to wishlist
Added to wishlist
Removed from wishlist
0
Add to compare
FilmoraPro Software Pricing, Features & Reviews
What is FilmoraPro?
FilmoraPro is a professional video editing software specially built for intermediate to expert level users working in media companies or freelancing. The software provides best in-class features that allows users introduce unique and innovative designs and work at a breakneck speed. FilmoraPro also offers quick video rendering service. The video editing software has a workstation that can handle unlimited tracks and allows users to add different clips, animations, and audio tracks to their projects. 
Speaking of audio tracks, FilmoraPro has automated audio synchronization features, which ensure that video editors do not skip a bit. It offers an audio compressor that allows editors to modulate the voice of their video without loosing its natural quality. FilmoraPro also offers a built-in screen recorder for video editors and tutorial designers to work on projects seamlessly. 
Who is FilmoraPro for and why do they use it? 
FilmoraPro is used by and created for professional video editors. It is a software for professionals working in companies with frequent media requirements and need high-quality videos for ad campaigns, promotions, etc. 
FilmoraPro is a non-linear editing solution that does not require an active internet connection or system upgrades over time. This best video editing solution gives video editors the option to upgrade their system at their own pace, instead of getting a forced update in subscription service. FilmoraPro video editor helps create customizable animations so that you can establish your own style. 
What features does FilmoraPro offer?
Here is a quick overview of FilmoraPro features: 
Unlimited video tracks 
Automated audio synchronization 
Automatic color correction 
Preset transformation 
Video stabilization 
Motion tracking 
Ease in and Ease out options 
Pan and Zoom edits
What is the price of FilmoraPro Video Editor? 
FilmoraPro price differs based on user requirements. Please request a call for further information.
FilmoraPro Pricing & Plans
FilmoraPro price is available on request
Looking for pricing details, customization requirements or have other queries? We are just a click away.
Get FilmoraPro Demo
We make it happen! Get your hands on the best solution based on your needs.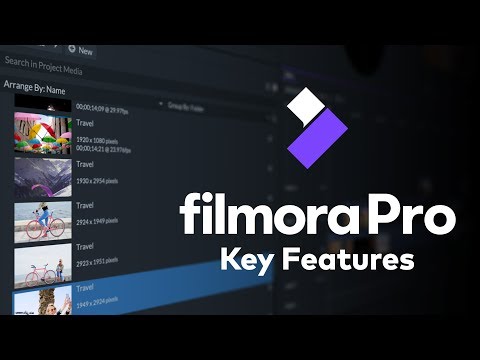 FilmoraPro Features
Motion Graphics
Video editors can introduce preset motions and customize personal animations with keyframes in their video projects.
Special Effects
FilmoraPro offers a wide range of special effects that can be introduced in their videos like animations, zoom & pan, ease
Color Correction
This video editing software has an automated color correction to improve the visual quality of your video.
Animation
The software allows users to add customized animations and make motion tracking edits in their videos.
Text and Titles
Editors can add customized animated texts to their videos in real-time.
Visual Effects
The software enables editors to add a wide variety of visual effects such as, lights, flares, text, titles, warping, distortion
Audio effects
FilmoraPro enhances the audio quality of a video through noise reduction and automated synchronizer.
FilmoraPro Specifications
Supported Platforms :

Device:

Deployment :

Suitable For :

Business Specific:

Business Size:

Language:



Windows





MacOS

Desktop



Perpetual



ITES, Media House, Freelancers, Designers




All Businesses


Small Business, Startups, Medium Business, Enterprises, SMBs, SMEs, MSMBs, MSMEs



English

Compare FilmoraPro With other Video Editing Software
VS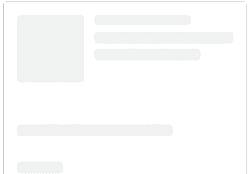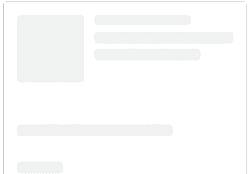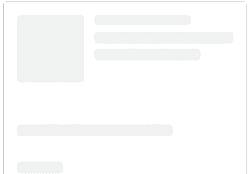 FilmoraPro FAQ

Q. How to get the updates for FilmoraPro?

A. FilmoraPro does not offer updates on the existing license. You will have to purchase the new version of the software.

Q. What are the system requirements for FilmoraPro?

A. Here are the basic system requirements for FilmoraPro:
1. Windows: Microsoft 8 or above (64-bit); macOS 10.13 high Sierra or above
2. Processor: Intel Core i3 to i7 or AMD equivalent
3. Hard Disk Space: 1.3 GB minimum
4. RAM: 4 GB
5. Graphics Processor: NVIDIA GeForce GTX 700 or higher, Intel HD Graphics or above, AMD Radeon R5 240 or later

Q. What are the video formats supported by FilmoraPro?

A. Here is a list of video formats supported by FilmoraPro – AVI, QuickTime (both Windows and Mac), AVCHD, MP4, WMV, MOV, etc.

Q. Which audio formats does FilmoraPro supports?

A. FilmoraPro supports AAC, MP3, WMA, MPA, WAV, and M4V.

Q. Can I get a demo for FilmoraPro?

A. All Tech Appprovides an online demo for FilmoraPro. Please request a call to get your demo scheduled.